Services: Rental, maintenance, repair of your ski at Meribel - 3 Vallee Savoie 73
FREESKI - MERIBEL - SERVICES
Sharpenning, waxing, resurfacing bases, enjoy our knowledge from competition preparation and our state-of-the-art machinery for the maintenance of your own material...
SERVICES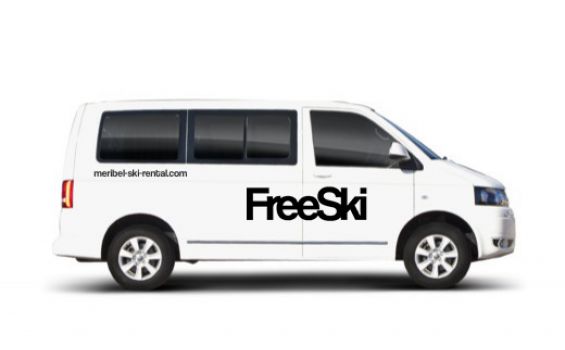 MINIBUS SERVICE
We offer a minibus pick-up service at the weekend that can collect you from your chalet and bring you down to the shop to rent your equipment. Once your kit is sorted, we'll take you and your equipment back to the chalet.
Alternatively, if you've walked down to the shop, we can still deliver the equipment to your chalet for you, so that you don't have to carry it all and you can go and have a drink in peace. After all, you're on holiday!

QUALITY & CHOICE
The store has a massive choice of rental skis, boards and boots in all sizes for all abilities.

ENGLISH SPEAKING
Our staff is made up of both English and French native speakers. No problem to be understood !

SKI IN / SKI OUT
100 metres from the pistes. Access to DORON piste via the escalator next door from the tourist office...

STORAGE OVERNIGHT
We also offer the little extras with our rentals: Free overnight ski & snowboard storage

RENTAL BOOTS
Everyone's feet are different. It's our job to make sure that you get absolutely the best advice on your rental ski boots...
SKI TUNING
Every single piece of our rental equipment handed out is properly serviced beforehand.

SKI TOURING
The best in Alpine Ski Touring
equipment, available for rent
and to buy.

KIDS SPECIALIST
We have more than enough top quality equipment to satisfy demand even at the busiest times...Our staff are especially trained to look after even the smallest client...
SNOWBOARD
From Beginners to advanced riders....
BURTON
You'll love the choice of boards!