Meribel Ski Rental - Freeski Méribel Store . Shop Hire snowboarding & skiing
FREESKI - MERIBEL - HOME
Welcome to Freeski Meribel Store. Freeski Meribel store has a 200 square meters of retail space divided in 2 levels and enjoys a prime location in Meribel centre. The retail shop is managed in partnership with The North Face, the technical clothing company which must offer you the highest level of comfort, performance and protection.
HOME
WELCOME TO 'FREESKI' MERIBEL 
Situated right in the centre of the resort, FREESKI Meribel offers top of the range equipment at very reasonable prices. Catering for every level of skier, you are guaranteed to have the best quality equipment, serviced and fitted exactly to your personal measurements.
The shop is very central - it's less than a minute walk to the escalator by the Tourist Office that takes you directly onto the ski slope.
We have a friendly and conscientious team of staff with both French and English native speakers so there's no problem being understood.
FREESKI offers you high quality equipment with high quality service.
We stock the highest quality equipment from a range of leading manufacturers to make sure you always have the best equipment to get the most out of your holiday: SALOMON - VOLKL - ROSSIGNOL - ATOMIC - NORDICA - LANGE - DYNASTAR - TECNICA - BLACK CROWS - CANDIDE - BURTON and more...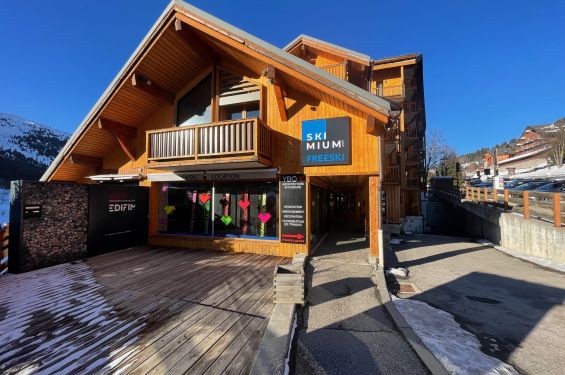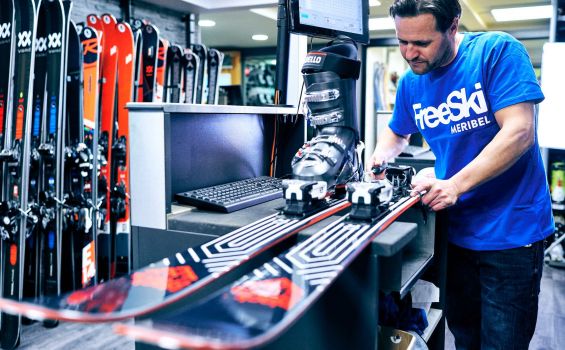 WHY FREESKI ?
Freeski Meribel has become a store renowned for the quality of its products and its excellent service - which continue to improve with every season.
We believe in offering a professional and quality service. This belief is reflected in the attitude of our friendly and knowledgeable staff and in our selection of top of the range equipment. Most of our equipment is brand new every year and, with a wide range of different styles and models available, we're proud to have something to suit every level. 
THE RIGHT PRICE
On the internet, you'll find all sorts of incredible deals .... But remember if it seems too good to be true, it probably is!  There is no secret - not all skis are equal. The age, model and condition of the ski make the difference. If you're willing to compromise on the age of the equipment, you will pay less but at what cost? You've spent good money on your ski holiday so don't spoil your enjoyment on the slopes by making false economies on your ski hire. We like to be up-front and honest - we offer 2 categories of kit based on the age of the equipment - Exclusive and Premium. When you book the best equipment, that is what you'll get !  But whatever you choose, you'll get advice and service from experts who care.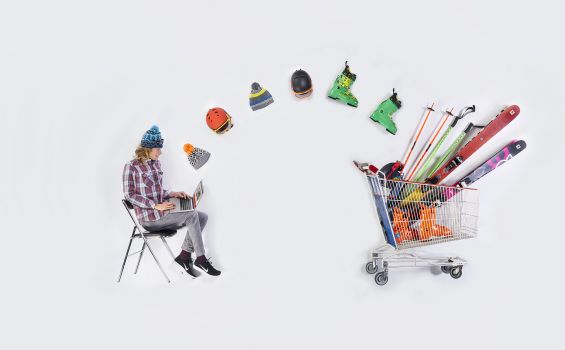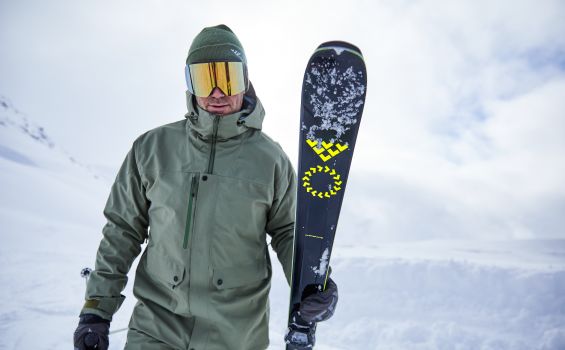 SKI THE BEST
EXCLUSIVE Gear is guaranteed to be new this season! The age, the fit, the suitability and the condition of the equipment are all essential if you want to have the best chance of really enjoying and developing your skiing. So do yourself a favour and rent the best and newest equipment, it makes a big difference!  ECO GEAR is maximum maximum 2 season use only! It is a great compromise in terms of price/age... Of course you can't expect quite as much in terms of feedback, response and liveliness from these skis as you would from a new model, but all our skis have all been properly serviced in-house since new, so the bases glide well and the edges are still pretty sharp. 
RENTAL EFFICIENCY
Our rental policy is quite simple: To get the right equipment - be it skis, boots, snowboards, poles, helmets - first time around. Keeping the process interesting, informative and enjoyable so that you can enjoy your holiday and spend your time on the mountain, not in the rental shop !
Our system is designed to guide you through the shop from one section to the next quickly and efficiently while ensuring all tasks are carried out correctly, with all necessary information recorded.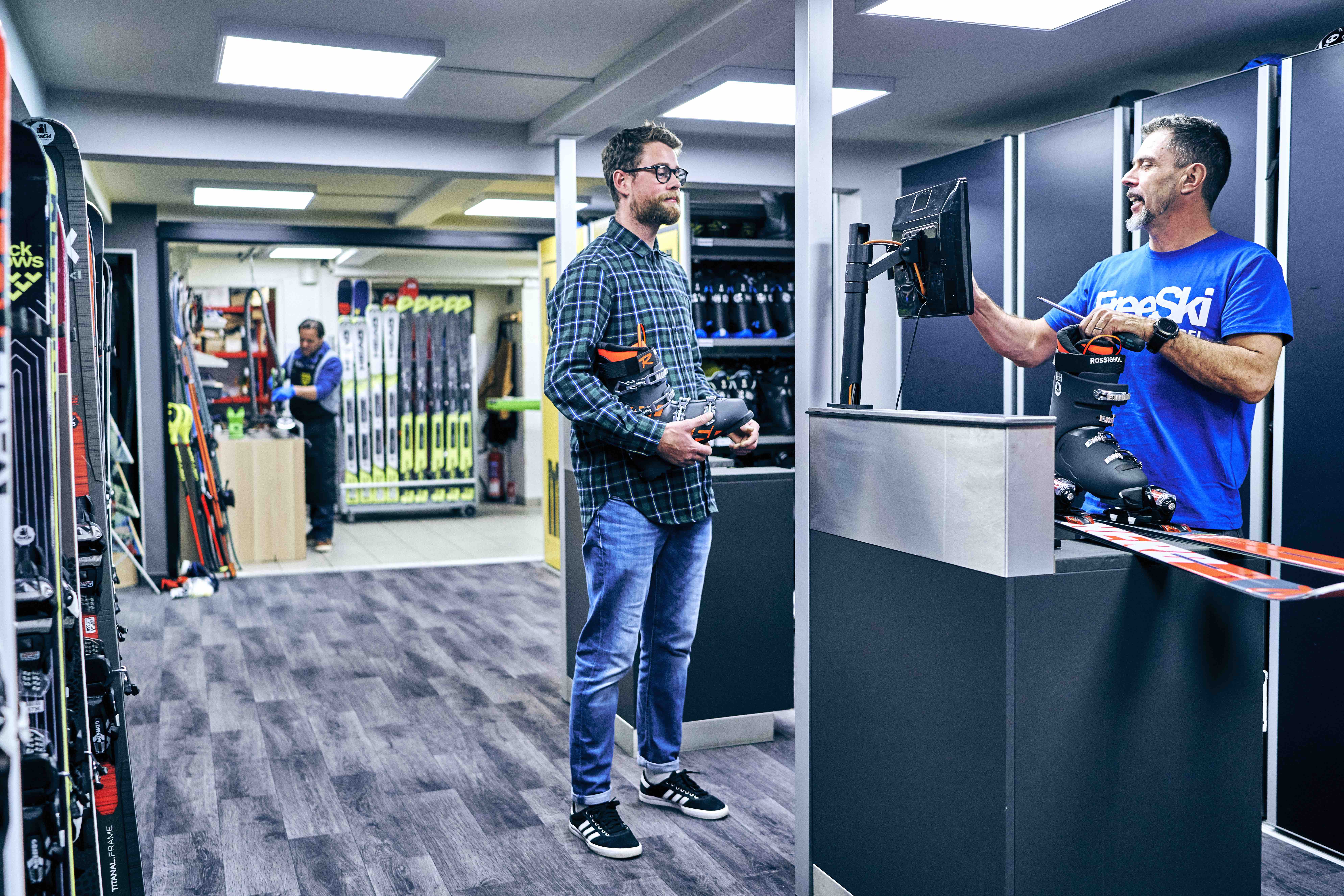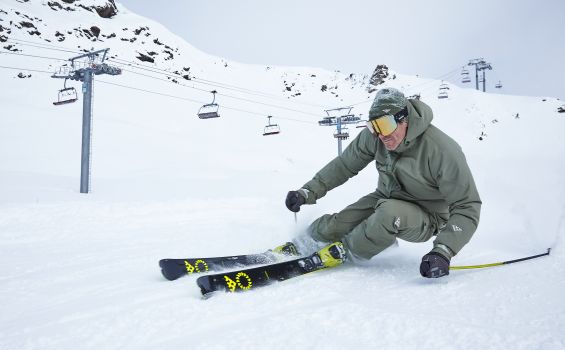 TEST CENTRE
TEST BEFORE YOU BUY: Buy your skis without any risk. First test out your equipment on the slopes and buy them only when you are satisfied! Our Brands BLACK CROWS - ZAG
BLACK CROWS OFFICIAL TECHNICAL CENTRE - Freeski Meribel is the only test centre in resort. Our wide selection of models covers most of their range and you won't find a better choice anywhere else in Meribel. To try BLACK CROWS skis, let us know which day and which model you'd like to try and we'll organise the rest. You can also book online and choose the exact model you want or contact us for advice.
SKIS TOURING
Are you ready to get into backcountry skiing?
We have everything you need to get started. With more and more requests from customers interested in getting away from the main, pisted ski areas to explore our magnificent mountains, we have invested in the best equipment from Black Diamond, Dynafit, Plum, Salomon, Black-Crows, Scott, Dalbello and Colltex for all your backcountry needs  - whether you want to rent or buy.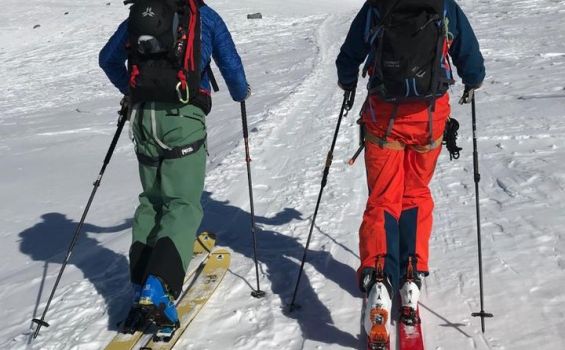 OFF PISTE SKIING
Get ready for a fantastic Off-Piste Skiing Experience! Powder skis get their name from the fact that they are great for use on heavy, deep snow. We offer the best powder skis from BLACK CROWS - DPS - BLACK DIAMOND - SALOMON - SCOTT - K2 - FACTION... undisputably the best choice in Meribel !
We highly recommend that you ski with a guide for your safety and enjoyment and we can organize and reserve a safe and professional local ski guide for you.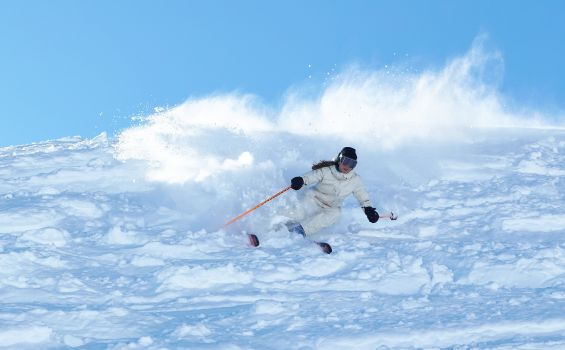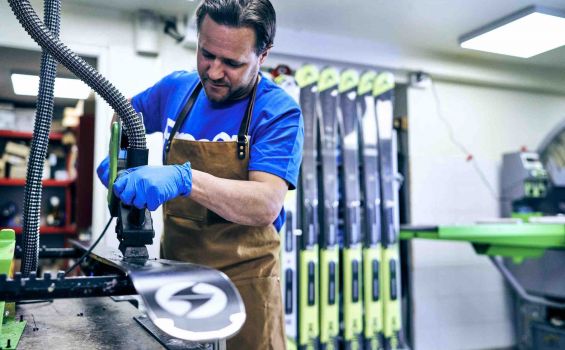 SKI TUNING
Keeping the bases and edges on your equipment in good shape is crucial to easier turns and better edge hold. It will also help your equipment last longer. Drop your kit into the shop after skiing and collect it, fully serviced and ready to go, on your way to the lifts the very next morning. Every single item of FREESKI equipment is properly serviced before it is handed out - one of the things that makes FreeSki rental unique, whilst also ensuring the highest standards of performance and safety.
SKI IN - SKI OUT
Easy access - Freeski is in a prime location in the heart of Meribel, practically ski-in / ski-out from the escalator next to the Tourist Office that takes you to the slopes and to the main lifts at the Chaudanne... Accommodation nearby : Pierre & Vacances Les Ravines ; Hotel Doron ; Hotel La Taverne ; Hotel Le Savoy ; Hotel Le Genepi ; Hotel Grand Coeur ; Maeva Le Peillon ; Hotel Helios etc...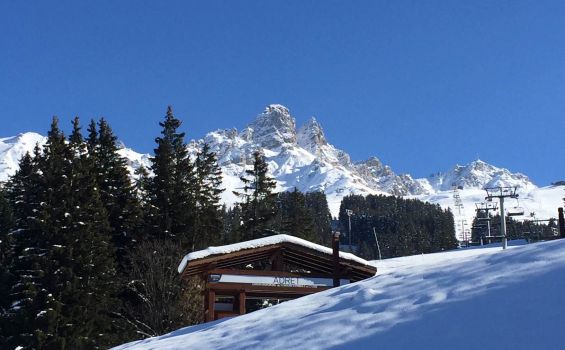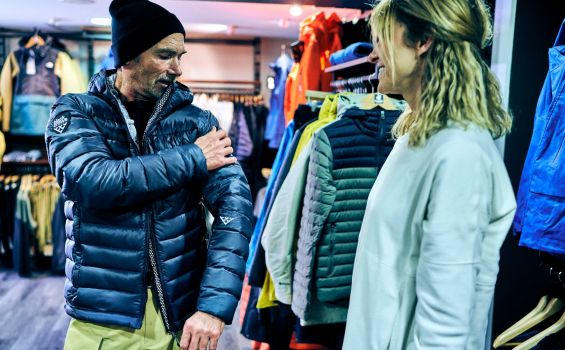 SKI CLOTHING
As skiers ourselves, we choose only the best ski jackets from the best manufactures in the world. NORRONA ski jackets crafted from Gore-Tex waterproof fabric, provide you the ultimate in protection when skiing in the mountains. PEAK PERFORMANCE ski jackets combine style and performance in equal measure so that looking good and being protected is not a problem. THE NORTH FACE ski jackets are just the ticket - well designed, well-made and above all well-insulated so will do exactly what you need and keep you warm on the slopes.
BOOT FITTING
Ski boots are a critical component of your ski set-up, so getting the right size and fit is essential to having fun on the slopes.
Correct ski bootfitting is extremely important for a comfortable and precise ride. Our professionals evaluate your feet and ski ability to find the perfect fit for you. Everybody benefits from this service, whatever their ski level. Our fitting service is included in the price when you rent or purchase your boots from us.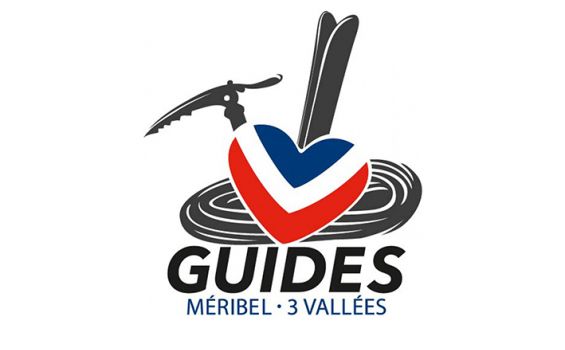 MOUNTAIN GUIDES
Freeski is partnered with the Meribel Mountain Guide Office. Their Mountain Guides are specialists in off-piste skiing and ski touring. They are the experts and have an unrivalled knowledge of the ski area. Their technical skills, teaching ability, risk management and professionalism ensure that you'll enjoy your day off the beaten track.  Activities on offer: Ski Touring - Off-Piste skiing - Heliskiing - IceFall Climbing - Snow Racket etc...
E - MOUNTAIN BIKE
Only available in summer: Do yourself a favor and rent a E-MTB... Have a Huge amount of fun! Escape to nature! Get to places you couldn't in one day! Ride with friends & family members who have different fitness goals to you ! Meribel has designed a special route for E-MTB which is perfect to discover part of the 3 Valleys and its magnificient landscapes... This course is accessible to everyone, thanks to the electric help!
Model for Rent : SCOTT E GENIUS 930 / To book , call at +33 4 79 08 53 79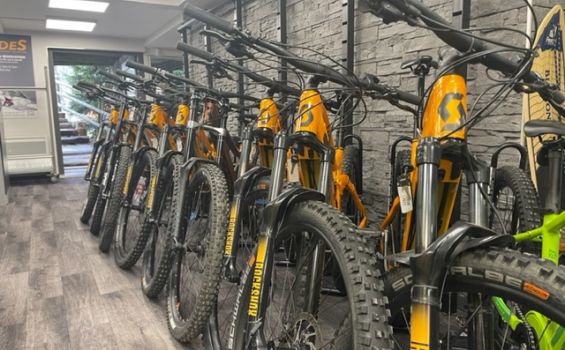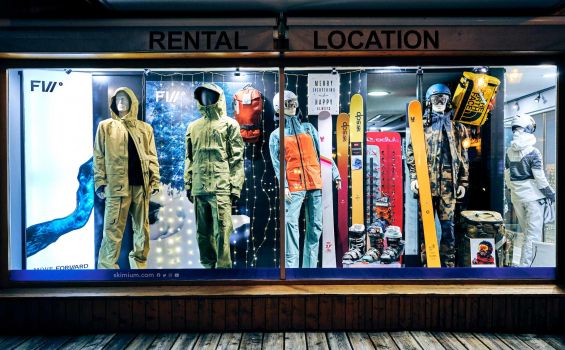 SATURDAY & SUNDAY 8h30 - 19h45
MONDAY TO FRIDAY 9h30 - 12h30 / 15h00 - 19h30
More infos
new CANDIDE SKIS available
Test before you buy
OPENING HOURS
SATURDAY & SUNDAY 8h30 - 19h45
MONDAY TO FRIDAY 9h30 - 12h30 / 15h00 - 19h30
More infos

KIDS SPECIALIST
We have more than enough top quality equipment to satisfy demand even at the busiest times...Our staff are especially trained to look after even the smallest client...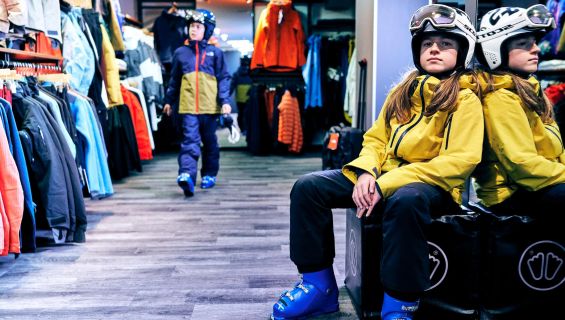 TRANSPORT SERVICE
We can collect you from chalet, bring you to the shop to rent your equipment and then take you and your kit back once it's all sorted

CHALET - HOTEL DELIVERY
Your equipment can be delivered to your chalet or hotel before you arrive...
Be the first on the slopes !

END OF STAY PICK UP GEAR
We collect your equipment from your chalet at the end of your stay
SERVICES

QUALITY & CHOICE
The store has a massive choice of rental skis, boards and boots in all sizes for all abilities.

ENGLISH SPEAKING
Our staff is made up of both English and French native speakers. No problem to be understood !

SKI IN / SKI OUT
100 metres from the pistes. Access to DORON piste via the escalator next door from the tourist office...

STORAGE OVERNIGHT
We also offer the little extras with our rentals: Free overnight ski & snowboard storage

RENTAL BOOTS
Everyone's feet are different. It's our job to make sure that you get absolutely the best advice on your rental ski boots...
SKI TUNING
Every single piece of our rental equipment handed out is properly serviced beforehand.

SKI TOURING
The best in Alpine Ski Touring
equipment, available for rent
and to buy.

KIDS SPECIALIST
We have more than enough top quality equipment to satisfy demand even at the busiest times...Our staff are especially trained to look after even the smallest client...
SNOWBOARD
From Beginners to advanced riders....
BURTON
You'll love the choice of boards!

NEVER STOP EXPLORING

NORRONA

SKIS - OUTERWEAR - ACCESSORIES

HIGH PERFORMANCE SKIS

SALOMON

OPTICS - HELMETS

VOLKL SKIS

ROSSIGNOL SKIS

NORDICA

K2 SKIS

BURTON SNOWBOARD
SCOTT

BLACK DIAMOND

MARKER BINDINGS

LANGE SKI BOOTS

DYNASTAR SKIS