Meribel Ski Rental - Freeski Méribel Store . Shop Hire snowboarding & skiing
FREESKI - MERIBEL - HOME
Welcome to Freeski Meribel Store. Freeski Meribel store has a 200 square meters of retail space divided in 2 levels and enjoys a prime location in Meribel centre. The retail shop is managed in partnership with The North Face, the technical clothing company which must offer you the highest level of comfort, performance and protection.
HOME
MINIBUS SERVICE
NO MATTER WHERE YOU ARE STAYING...
We have a vehicule pick-up service running all weekend and will collect you at your chalet, bring you down to the shop to rent your equipment and then take you and your kit back once it's all sorted.
We are also proposing a service regarding the delivery of equipment to chalets. You can select this option online and reserve equipment and its delivery before you even arrive in Meribel ( For more information go to page 'services' )
WELCOME TO 'FREESKI' MERIBEL STORE
Situated right in the very centre, FREESKI Meribel offers top of the range equipment at very reasonable prices. Catering for every level, you are guaranteed to have the best quality equipment, serviced and fitted exactly to your personal measurements.
The shop offers a central location. It is less than a minute to walk to the escalator that takes you onto the ski slope by the Tourist Office.
The staff are friendly, conscientious and made up of both French and English native speakers so there will be no problem being understood.
FREESKI offers you high quality equipment with high quality service.
We stock the highest quality equipment from a range of leading manufacturers to make sure you always have the best equipment to get the most out of your holiday: K2 - SALOMON - VOLKL - ROSSIGNOL - ATOMIC - NORDICA - BLACK CROWS - LANGE - DYNASTAR - BLIZZARD - FACTION - MOVEMENT - TECNICA - DALBELLO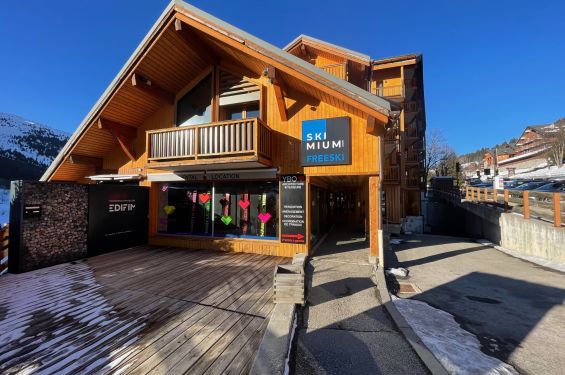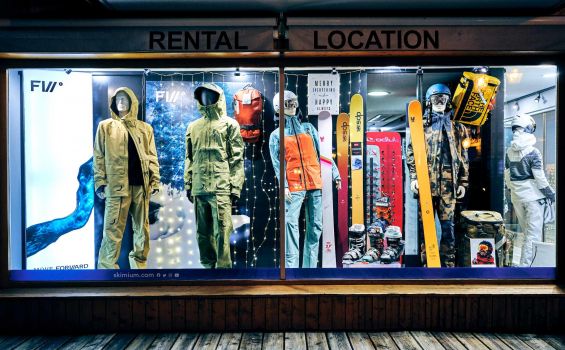 KIDS SPECIALIST
We have more than enough top quality equipment to satisfy demand even at the busiest times...Our staff are especially trained to look after even the smallest client...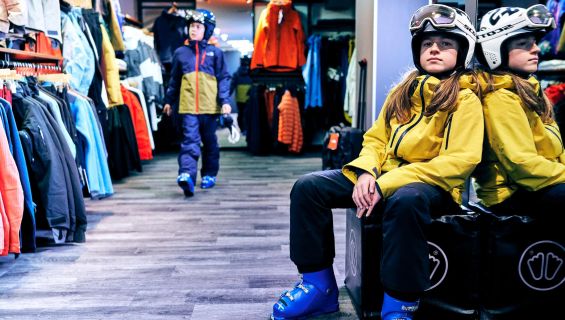 TRANSPORT SERVICE
We can collect you at your chalet, bring you down to the shop to take your equipment and then take you and your kit back once it's all sorted

CHALET - HOTEL DELIVERY
Your equipment can be delivered into your chalet or your hotel before you arrive...
Be the first on the slopes !

END OF STAY PICK UP GEAR
Equipment collected at the end of your stay in your chalet
SERVICES

QUALITY & CHOICE
The store has a massive choice of rental skis, boards and boots in all sizes for all abilities.

ENGLISH SPEAKING
Our staff is made up of both English and French native speakers. No problem to be understood !

SKI IN / SKI OUT
100 metres from the pistes. Access to DORON piste via the escalator next door from the tourist office...

STORAGE OVERNIGHT
We also offer the little extras with our rentals: Free overnight ski & snowboard storage

RENTAL BOOTS
Everyone's feet are different. It's our job to make sure that you get absolutely the best advice on your rental ski boots...

SKI TOURING
The best in Alpine Ski Touring
equipment, available for rent
and to buy.

SKI TUNING
Every single piece of our rental equipment handed out is properly serviced beforehand.

SNOWBOARD
From Beginners to advanced riders....
BURTON - NITRO - K2
You'll love the choice of boards!

BOOT FITTING
Let us find boots that you'll be comfortable in without compromising too much performance.